Your Blender On The Go!
Juice On-The-Go
Fits in your purse or gym bag! Handy healthy blended drinks on-the-go
No more clumpy protein powder!
Pop some water into your portable blender, add your protein powder. Carry it with you and when you're ready add your extras and blend! VOILA! It's that easy.
Breakfast Smoothie
Why pull out the big blender when you can pop this baby onto the counter, add your goodies and blend. It's powerful!
Featured product
$59.99
$74.99
Juice On-the-Go
Finally, a portable blender for fresh blended drinks on the go! Imagine a fresh blended drink in your car, the gym, a picnic!  Just charge it and go!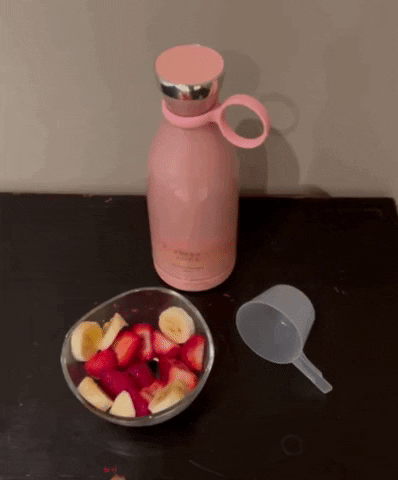 - Easy to charge
- Easy to clean
- Fits in your purse/gym bag
- Fits in your cup holder
- Makes a great gift!
Juice Express
Thanks for checking out our site! We are excited about this product and look forward to your feedback!